Birch and tides is a family run business, designing encouraging high-quality customised gifts, designed to help you make every gift that little bit more special. 
We make all our products in-house working out of our home in West Sussex. We pride ourselves on high quality personalised products, all made, sanded and finished by us, to ensure top quality products and none of those pesky burn marks!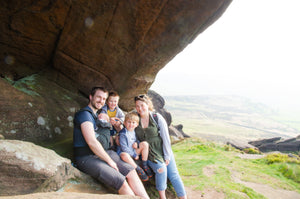 Meet the team behind BIRCH & TIDES
Birch and tides was set up in 2018, and is very much a family business. We are a husband and wife team based in West Midlands, so very much inspired by the glorious Countryside along with the beautiful coast line from where we used to live. All our products are laser cut out of laser grade sustainable birch plywood, to create a beautiful products. 
We have three little boys, who are both very much involved in our day to day running of the business, from offering multiple distractions a day to being our trusted daily post men! We love being able to design products we love that can be used to create memories or keepsake that will last for many years to come!
READ MORE OF OUR STORY HERE